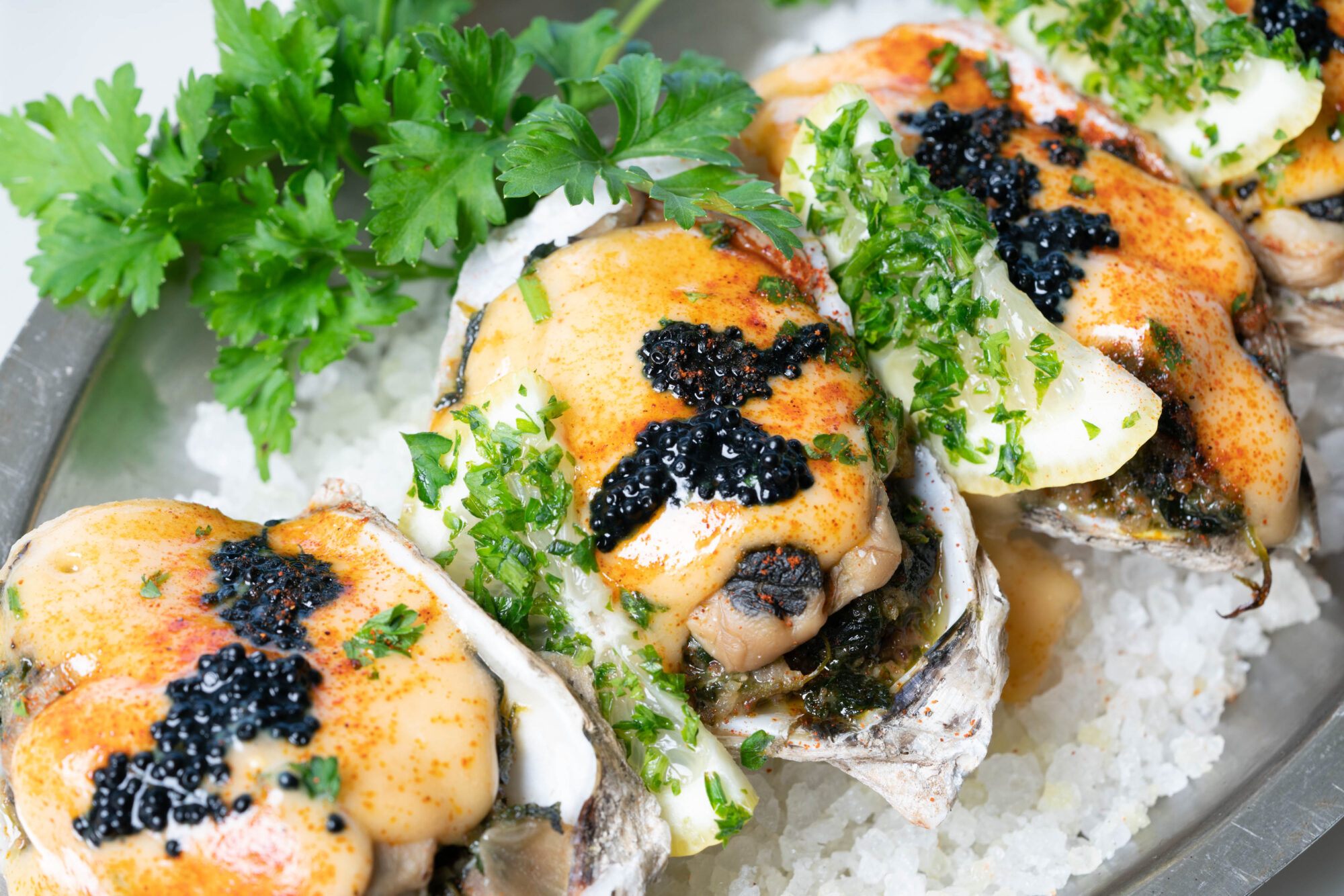 Give in to Irresistible Appetizers
Giving in to temptation is a guilt-free pleasure when you sample our sensational starters. If you can't decide between the steamed clams or mussels in garlic and wine sauce, we'll prepare them both in one heavenly dish. Savor our rich clam chowder with a crispy slice of homemade bread, indulge in the best oysters in Monterey, or please everyone at the table with the fresh bounty of our cold seafood platter. Don't forget to sample our fresh Monterey Bay spot prawns, which are delivered to our dock daily.
Linger over Lunch by the Bay
We always serve the freshest, sustainable seafood, but we also grill up a fantastic cheeseburger and plate perfectly cooked pastas. Would you like your fettuccine with Alfredo, Pesto or Marinara? Just let us know. Do you want to try a taste of everything? We recommend our cioppino bursting with fresh fish, clams, scallops, Dungeness crab, mussels, and prawns in our special saffron broth. Craving something hearty and rich? Try our Dungeness Crab melt on freshly baked ciabatta bread, or the classic Fish and Chips.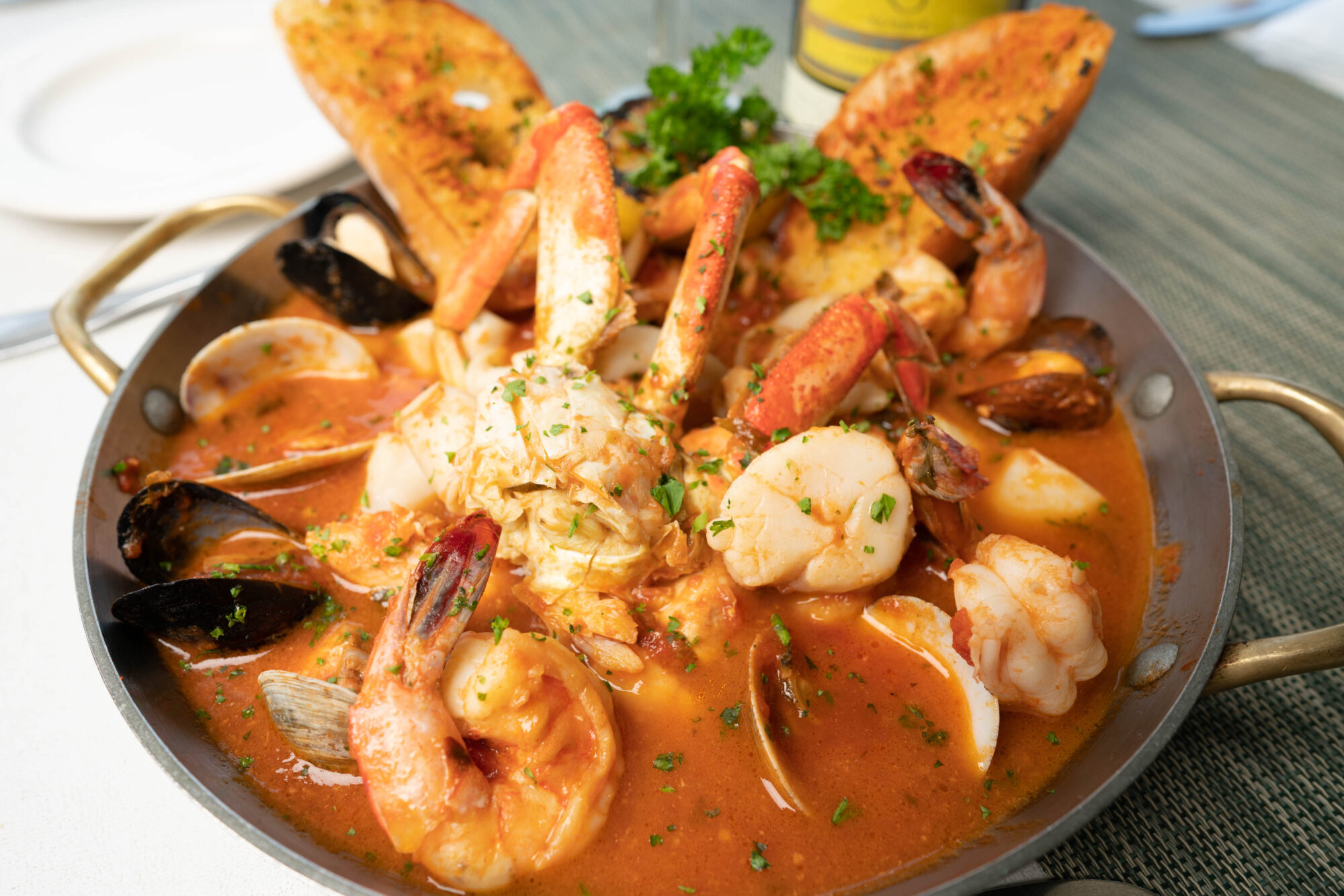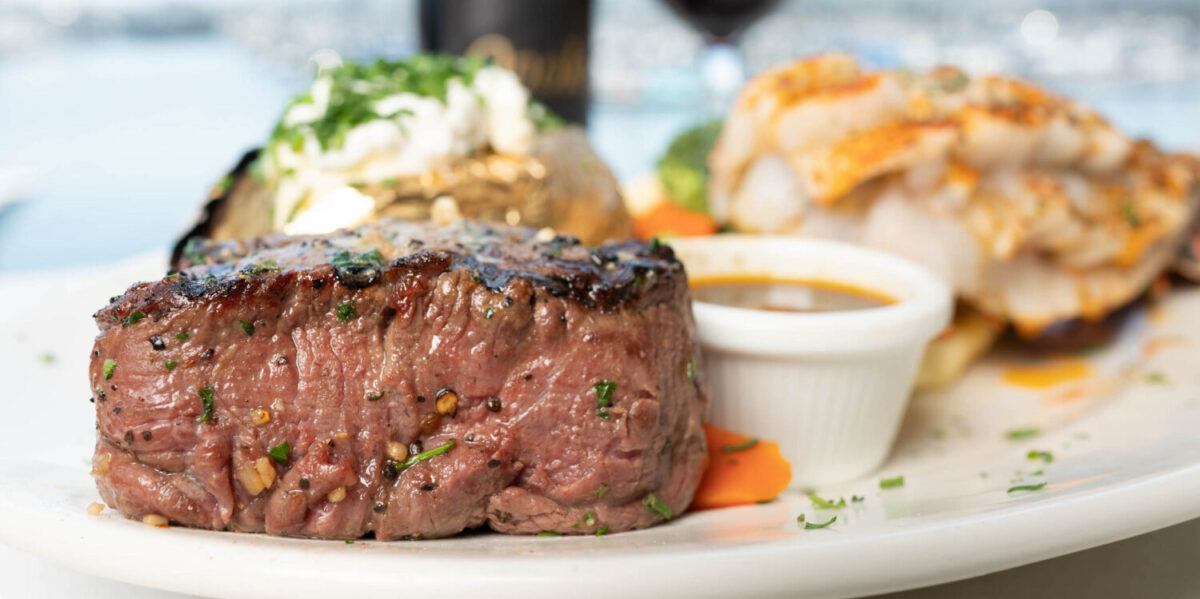 Indulge in Elegant Evening Fine Dining
White table cloths set the scene, and we set your evening on a culinary journey filled with divine choices. Elevate your dinner to delicious new heights with our sophisticated entrees featuring proprietor-caught wild Sockeye Salmon and Alaskan Red King Crab caught by the Hillstrand brothers on the famous Time Bandit fishing boat. We grill USDA Prime certified Midwest Angus steaks to order and pair tender pastas (available gluten-free) with your favorite seafood. Glorious sunsets followed by moonlight and stars dancing over Monterey Bay are complementary with every dinner served.
Dates, Friends, and Families
Looking for fancy restaurants in Monterey with a warm, romantic ambiance? When you plan a romantic dinner at Domenico's, we make the evening unforgettable from perfect wine selections to decadent desserts. Stop by with a friend for Happy Hour, and enjoy oyster shooters by our fireplace. Bring the family for a feast, but don't worry about the kids. We cater to them too with their own menu, and we even dish up canine cuisine for friendly pups out on the patio. Whatever your occasion might be, we promise to make it special.